ASSP SAFETY EXPERIENCE 2023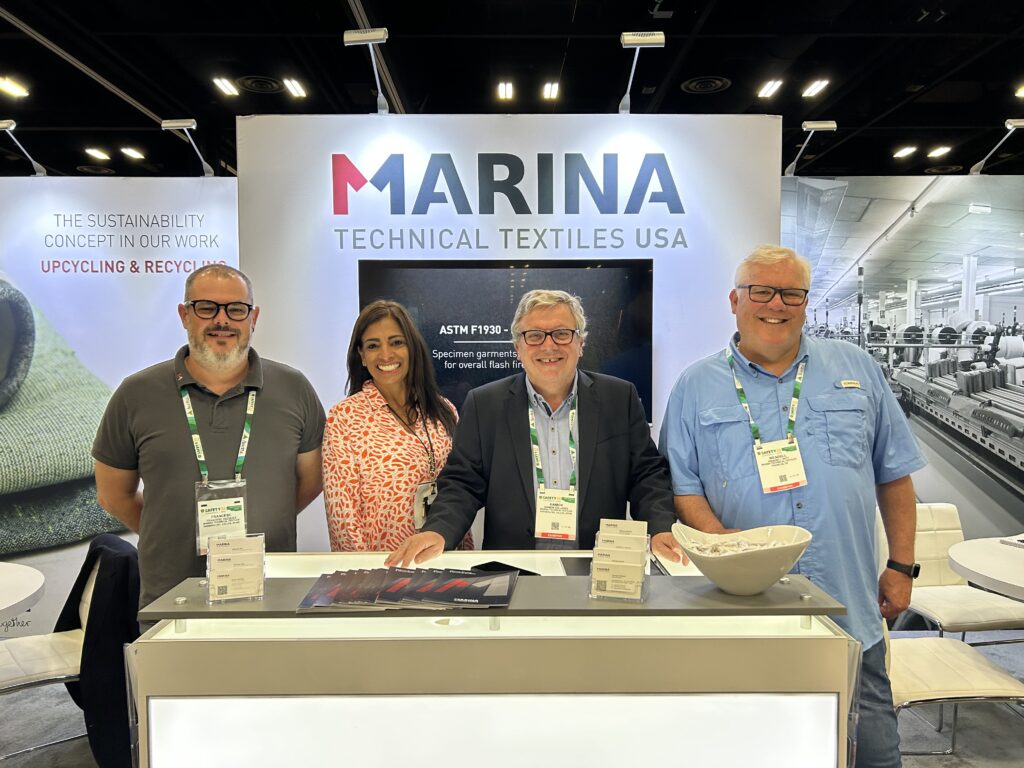 We were filled with excitement as we joined thousands of fellow safety professionals at the 2023 ASSP in San Antonio, TX. This event provided us with a great opportunity to connect with industry stakeholders and leaders in the safety field, such as distributors, garment manufacturers, customers, and end-users.
During the event, we proudly presented our special collections: Marko, Marko ASTM, Marko Softshell, and Marlan Plus. These collections surpass the most rigorous standards for fire protection fabrics (NFPA 2112) and electric arc protection fabrics (NFPA 70E), encompassing fabrics ranging from category 1 to category 4. Our extensive range of fabric types includes woven fabrics, knitted fabrics, aluminized materials, and laminates, all designed specifically for use in protective workplace garments. We cater to various industries, including electric, oil & gas, foundries, utilities, firefighters, and the army.
We would like to express our gratitude to everyone who visited us at the event, including our current and prospective customers, our current suppliers, potential future suppliers, and those who were simply interested in learning more about our work. Being part of the ASSP 2023 was a fantastic experience, and we are delighted to have participated.