One of the most important characteristics that fabrics must have against molten aluminum splashes for protection in the foundry industry is the ability to repel molten metal.
Below we can see, in the following tables, comparisons made with different fabrics on the current market. The aluminum molten test is being applied at 780 °C ±20 °C.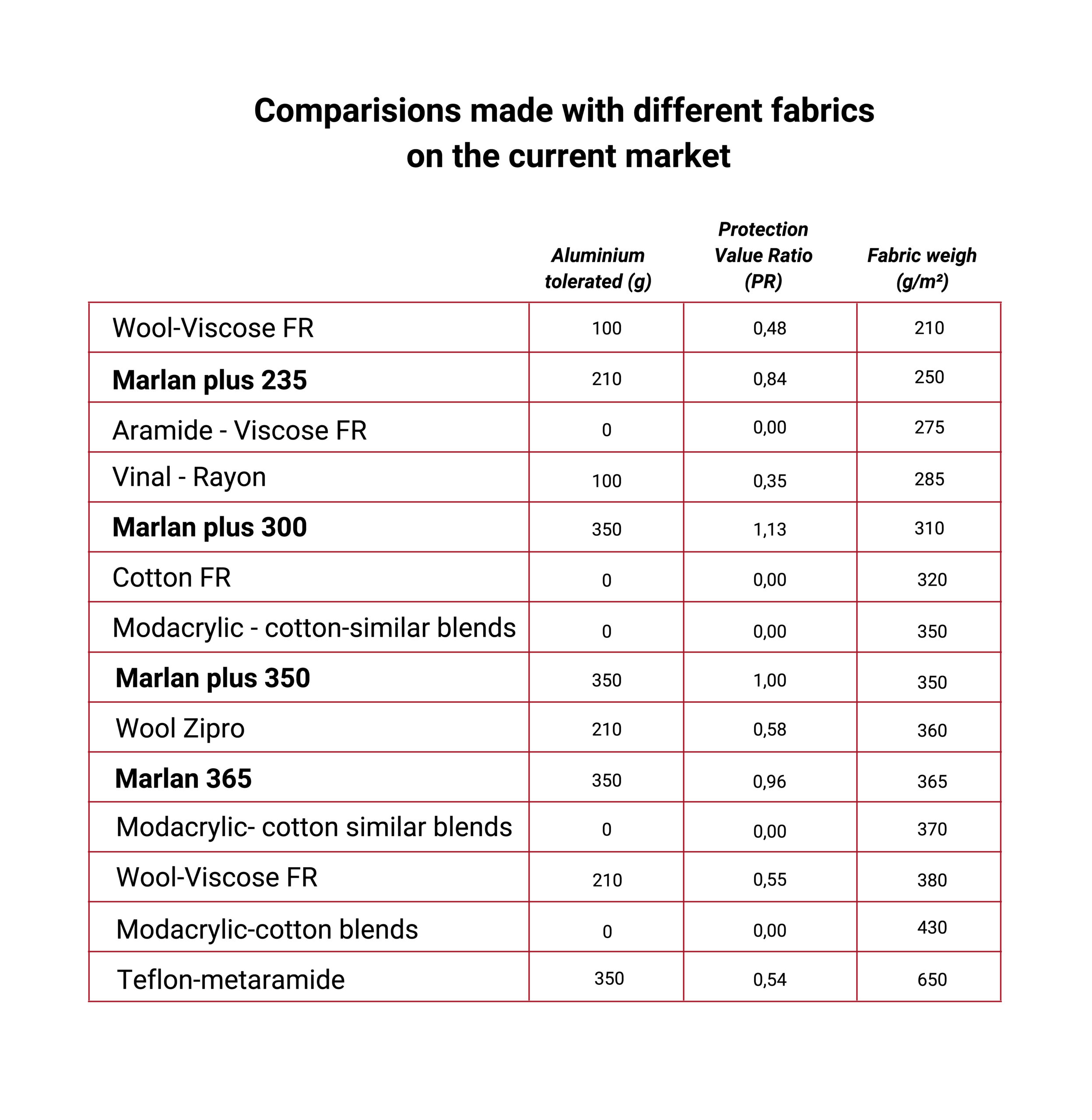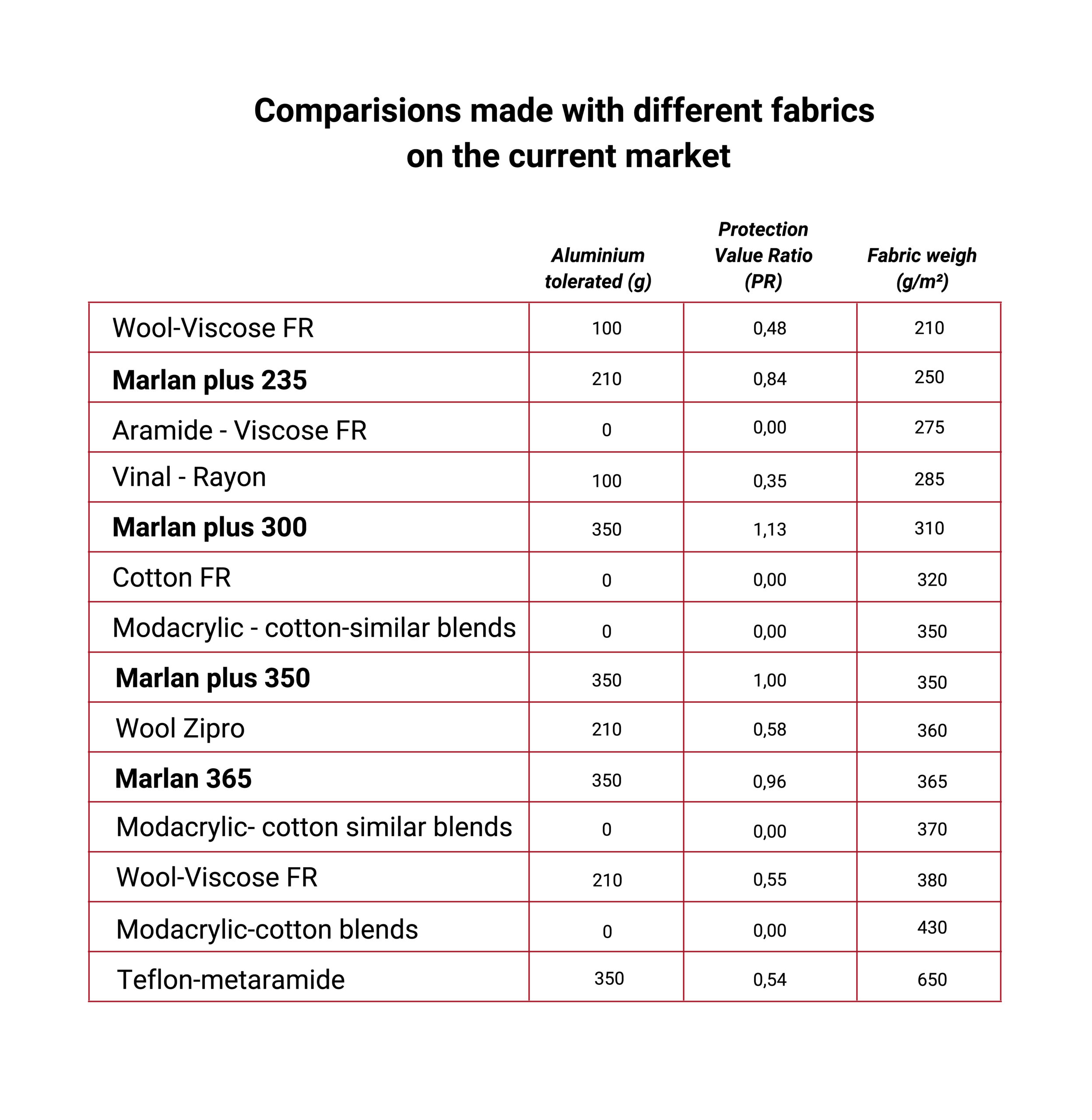 Several inferences were made based on the outcomes of the fabrics' tests against splashes of molten aluminum:
Aramid-containing fabrics and blends are not good for molten metal repellency, as molten metal spatter sticks to the fabric.
Modacrylic-cotton blends do not obtain good results either due to the same problem. Marlan Plus fabrics have the best Protection Ratio (Division between Supported Aluminum Weight and the Weight of the fabric).
The range of fabrics, Marlan, Marlan V and with the new development, Marlan Plus, offer a variety of optimal solutions for each case where good protection and the correct PCPDAA Safety Formula are required (protection, comfort, price, and durability).
Do not hesitate to ask us for more information:
Usa@marinatechnicaltextiles.com