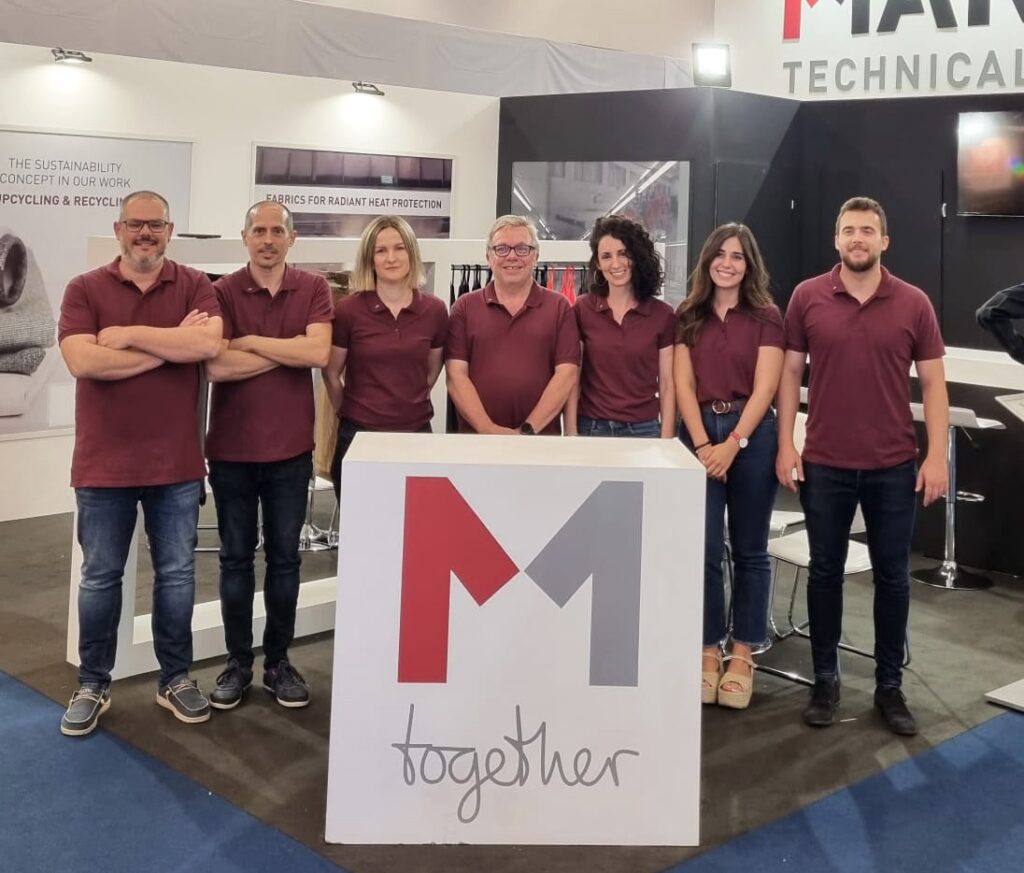 A sneak peek into our experience in TechTextil 2022
Last week, Marina's team changed its facilities in Barcelona for the Messe Frankfurt, where the Techtextil trade show has taken place.
We spent our first day in Frankfurt between boxes, papers, canvas, and drills, fixing the last details of the stand and making sure everything was ready for the show.
The next day, started our second trade show after the pandemic, and we are glad to see how everything has been back to normal; the meetings with those clients that might have become your friends, but you only meet once or twice a year, the deals closed with a friendly shake of hands, all the newest textile solutions just taken from the oven, and the straight ties that a fair creates in Marina's team after spending 4 intense days together.
We would like to thank everyone who has come to visit us: our current clients and perhaps future clients, our current suppliers, and possible future suppliers, and who might have just been curious about what we are doing. It was an excellent fair and we are happy to have been part of this Techtextil 2022.