WHY HAVE A PLANT IN BARCELONA?
WHY HAVE A PLANT IN BARCELONA?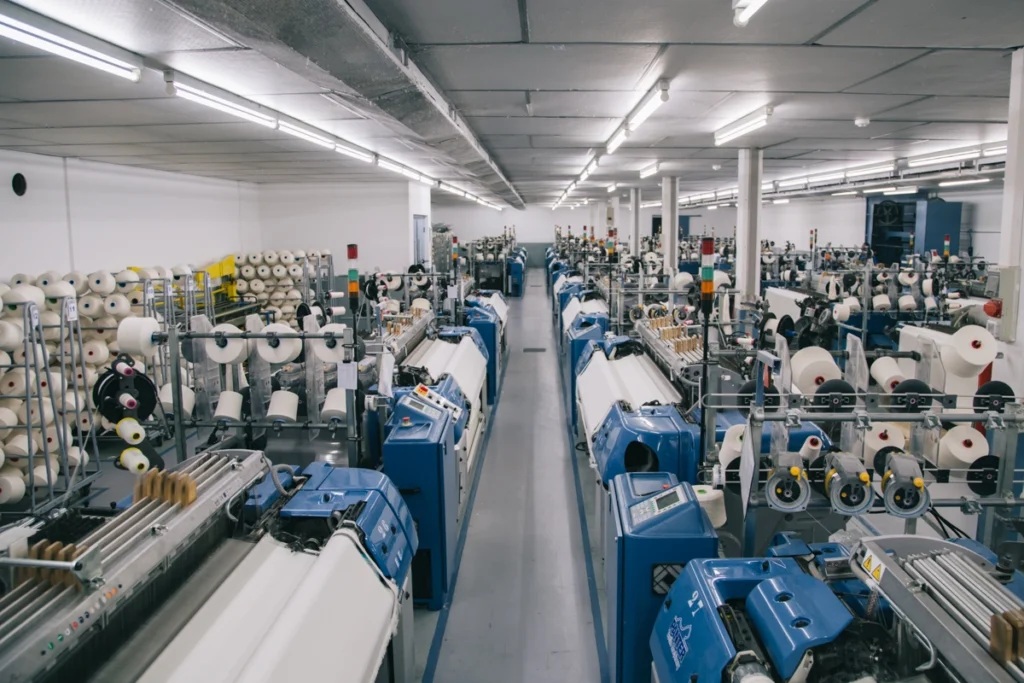 Marina Textil has a state-of-the-art plant that manufactures thousands of meters of fabric per week.
The area in which we are located has housed an important sect of the international textile industry for decades. Marina Textil professionals intentionally and carefully curate high quality and protective fabric to the highest standard. The control of such production is vital to maintain the traceability of the product.
Having the factory connected to our commercial office allows us to be involved with every part of the manufacturing process for each meter of fabric. We oversee the daily operations of our laboratory from a quality and production perspective, guaranteeing quality oversight within the entirety of the textile process.
Why don't we manufacture in other countries?
Housing the manufacturing production site within our very own backyard allows us to maintain the professional responsibility of high product quality that we uphold every day.